When you major in psychology at the University of Nebraska–Lincoln, you'll learn how people think, how brains work, how behavior changes across the lifespan, how others influence behavior and how to critically examine evidence. As you study the scientific foundation for understanding behavior, personalize your major by choosing an option that matches your interests, from clinical to neuroscience. Prepare for graduate school or an entry-level career in human services, business, government or education.
College

Hours Required

120 credit hours

Minors Available

Areas of Focus

Psychological Science

,

Clinical Science and Human Services

,

Psychological Neuroscience
The Nebraska Difference
Curiosity
Discover what moves you as you engage with our diverse mix of academic disciplines.
Flexibility & Choice
Customize your degree with course choices and add a minor or even a second major.
Academics + Experience
Build knowledge, skills, and experience in and out of the classroom.
Limitless Career Paths
Develop interests and goals in any field and learn how your major connects to it.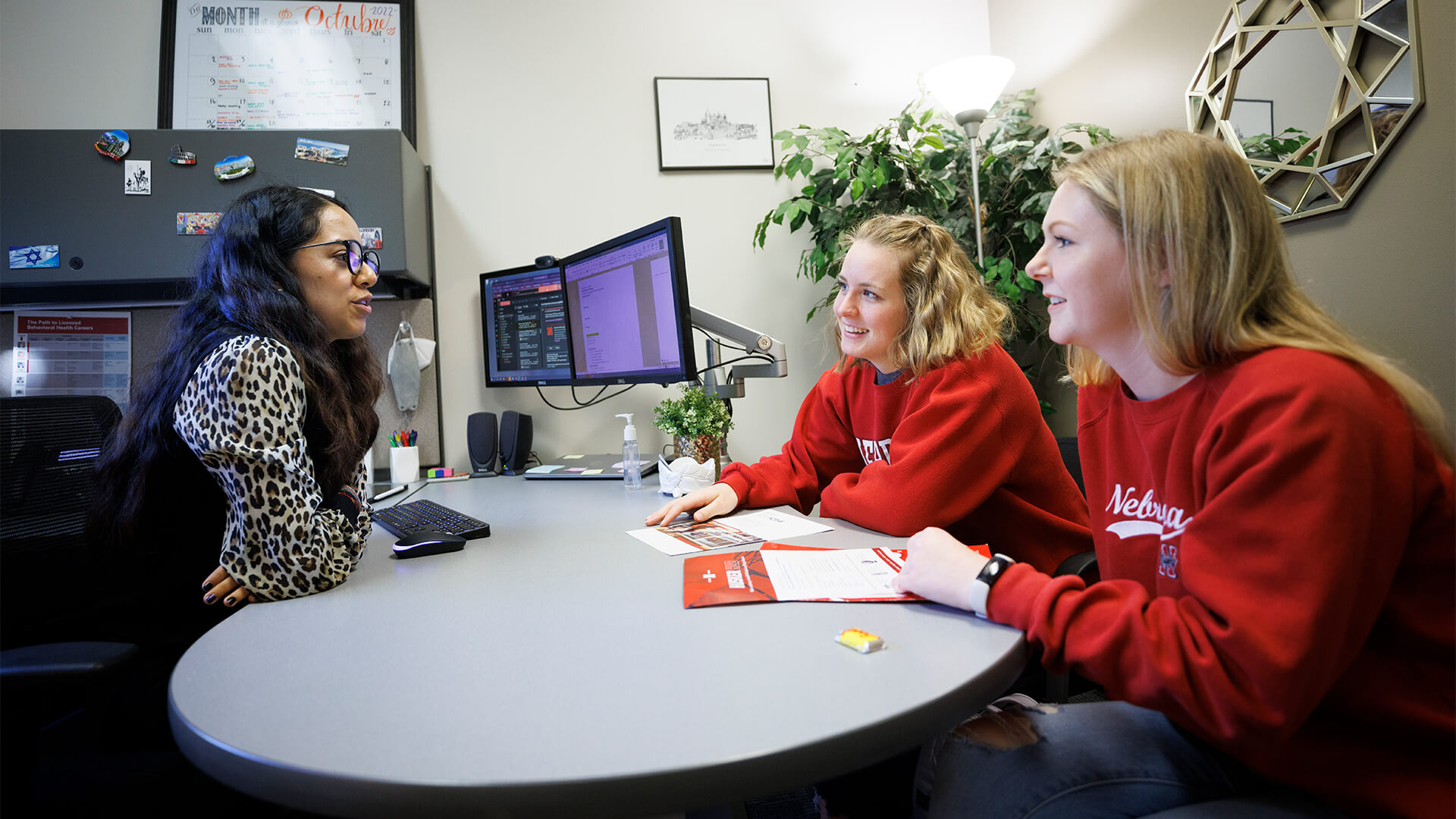 Program Features
Focus and Range 
Dive deep into your psychology major while taking a wide variety of courses across all areas in the College of Arts and Sciences. Graduate academically well-rounded and eager to keep learning. Use your collaboration and communication skills to address complex problems and make a positive impact professionally and personally.
1-to-1 Academic Advising and Career Coaching 
Along with your faculty, professional academic advisors and career coaches will help you make a one-of-a-kind degree plan. We are focused on your success, while at Nebraska and after graduation, whether your goal is employment or graduate/professional school.
Tailor the Major to Your Interests 
Psychology is a broad academic field. You'll take a core set of courses, then choose your upper-level electives. By selecting one of three options: Psychological Science, Clinical Science and Human Services, or Psychological Neuroscience, you can tailor the major to your unique interests.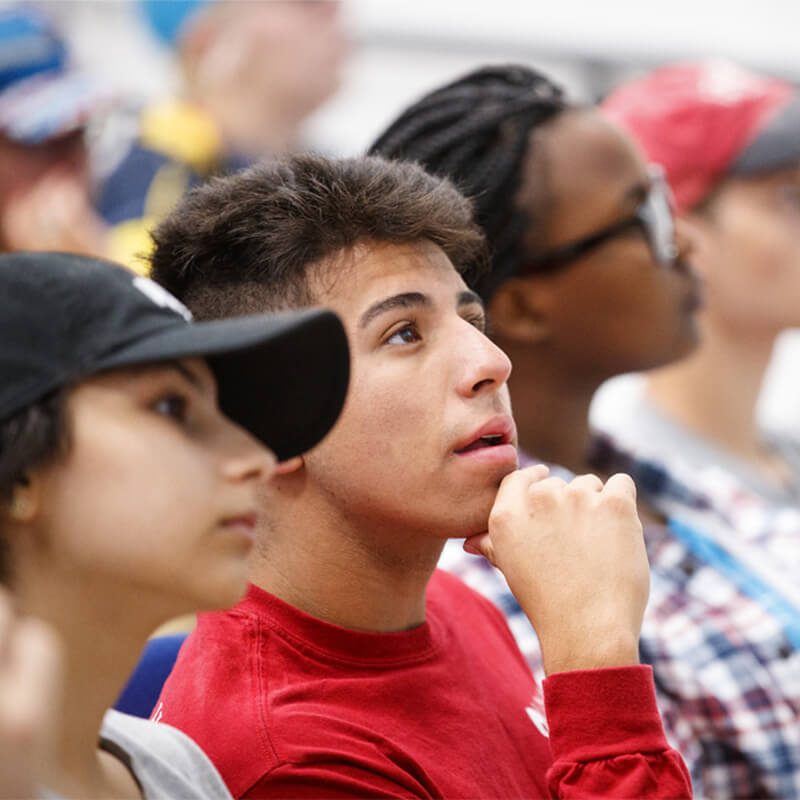 Notable Courses
Brain and Behavior (PSYC 273)

Understand relationships between bodily processes and behavior, with a focus on human brain structure and function.
The Psychology of Social Behavior (PSYC 288)

Examine social factors influencing the values, attitudes and behavior of the individual, including language, propaganda leadership and group identifications.
Psychology of Diversity (PSYC 330)

Identify and consider psychological aspects of ethnicity and racism, gender, sexual orientation, including biological, social and cultural influences.
Psychology and Law (PSYC 401)

Study the relationships between psychology and the law, legal system and legal process.
Health Psychology (PSYC 428)

Draw connections between psychological factors and physical health, including health behavior, decision-making, promotion and coping from a variety of theoretical perspectives.
Animal Learning and Cognition (PSYC 461)

Evaluate and discuss research in learning and cognition of nonhuman animals.
Huskers Do Big Things
Internships
Child advocacy intern, Child Advocacy Center
Human resources intern, Integrated Life Choices
Legislative intern, Nebraska Unicameral Legislature
Public relations intern, American Red Cross
Special events intern, National Baseball Hall of Fame
Careers
Behavioral health technician, CenterPointe
Neuroscience research assistant, Boys Town National Research Hospital
Patient appointment service specialist, Mayo Clinic
Human resources assistant, EMS
Customer engagement team lead, Spreetail
Graduate Schools
Master's degree, Forensic Psychology, University of Denver
Master's degree, Business Administration, University of Nebraska–Lincoln
Ph.D., Neuroscience, Colorado State University
Ph.D., Clinical Psychology, Michigan State University
Doctor of Medicine, University of Nebraska Medical Center
Outside the Classroom
Depending on your major, interests and goals, you can choose to do research, work as an intern, study abroad, become a leader or serve your community. The university's Experiential Learning requirement ensures you have at least one of these transformative learning experiences; students in the College of Arts and Sciences typically complete at least two.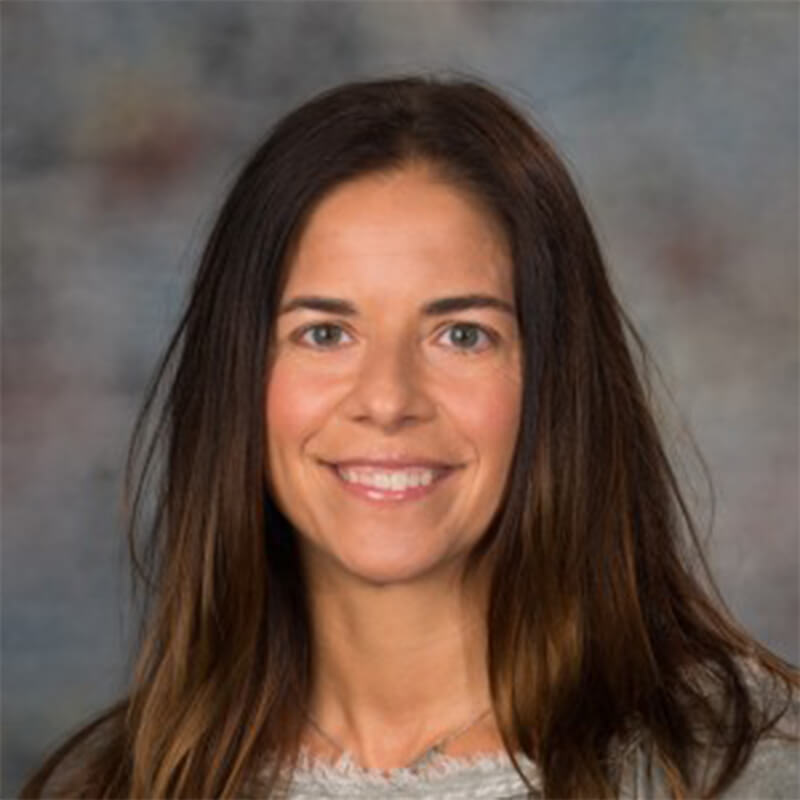 Featured Faculty
Manda Williamson, Associate Professor of Practice
Dr. Williamson teaches courses that include Introduction to Psychology, Motivation and Emotion and Biological Bases of Behavior. She enjoys interacting with students and has been recognized by the university, and its parent and student associations, as an outstanding educator. She was named an inaugural Faculty Fellow for Student Success.
Academics & Experiential Learning
Our motto is Academics + Experience = Opportunities. Employers and graduate/professional schools are looking for students who have a strong academic background and hands-on experience.
Psychology majors regularly engage in research or internships, and many study abroad or get involved in service or leadership on campus and beyond.
Career Preparedness
PSYC 100: Career Planning for Psychology Majors. This required course helps you be successful in your first year and introduces many specialty areas and career paths for psychology.
CASC 200: Career Development in Arts and Sciences. Explore your interests, abilities and values while identifying career options and preparing for the job search or graduate school application process.
Community
Psyched Up! Learning Community helps you connect with other new students interested in psychology. You'll live and take classes together while connecting with faculty and advisors in the department.
Meet fellow psychology students and gain professional development through the Undergraduate Psychology Organization (UPO) or Psi Chi, the national honorary society for graduate and undergraduate psychology students.
Have Questions?
We're Here to Help
If you have questions about the Psychology major or navigating the application process, contact us.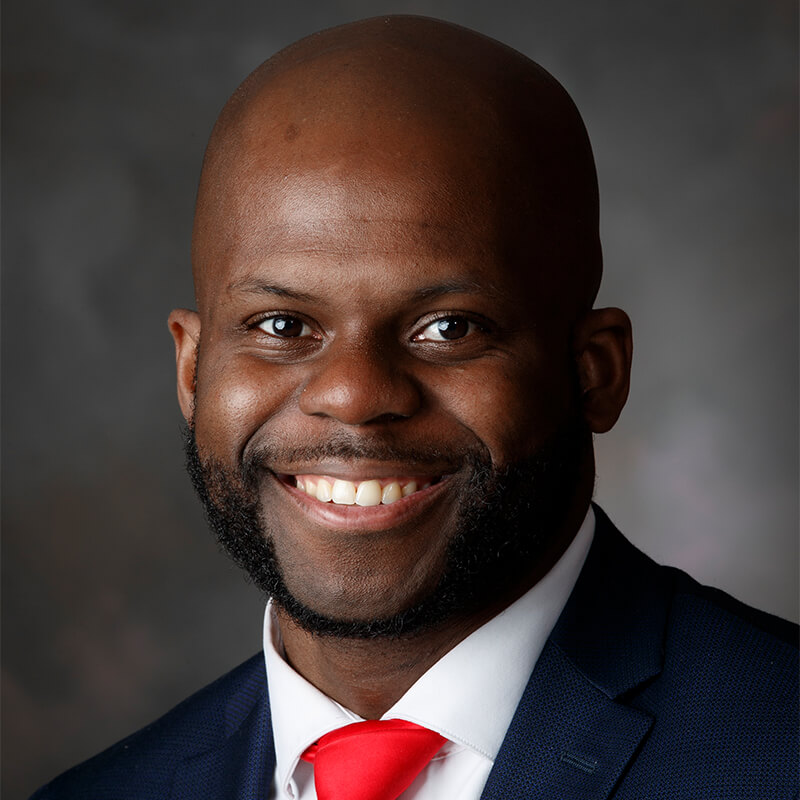 Contact Name

Nicholas Gordon

Contact Title

Director of Recruitment

Phone

Email